Who We Serve
Helping you achieve financial security and reach your goals during all stages of your changing life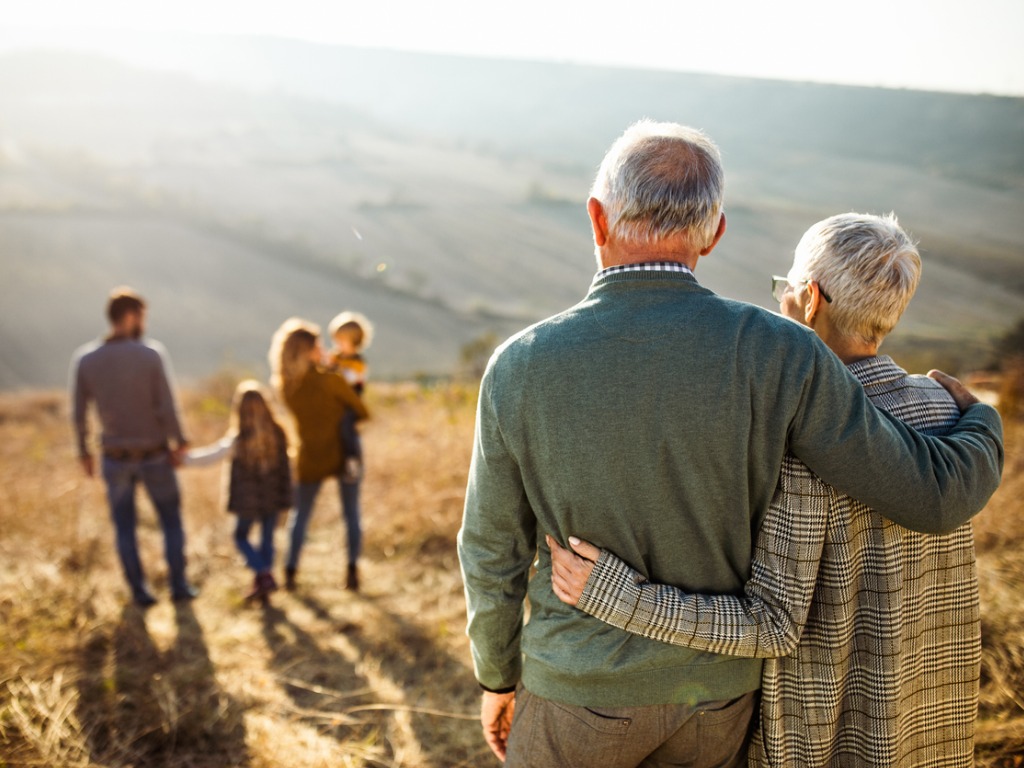 At or near retirement
Live the life you deserve
Retire with confidence:
Find out if you're on track to meet your retirement goals and figure out when you can stop working. We will take a deep-dive into all of your accounts to get a holistic picture of your resources and spending habits. Evaluate your 401(k)s, IRAs, pensions, Social Security, benefits, and investments in one place, and see if there is anything you are missing. Come away with an actionable plan, so that you can stop worrying and start living.
Mid Life
Start your path toward financial freedom
Navigate your path to financial independence:
Explore the life you want to live, and get on track to meet it. We'll help you understand the tradeoffs of your life choices. For example, doing that large house renovation may impact your plans to retire early. By taking a comprehensive look at your entire financial picture, we can advise you on making the best choices that cover your needs today without compromising the future. Learn how much you should be saving, get the right accounts, and find the investment strategy that works for your family's risk tolerance. We're here to help you secure your future.
Investing involves risk and you may incur a profit or loss regardless of strategy selected.
Professional Services Providers
Enhance the value you provide your clients and earn their loyalty
Give your clients the financial assessment they need to move forward:
Your clients come to you to help them move forward with their lives. Your guidance gets them to a place where they can stop worrying and start living. We work with other professional service providers to give their clients the financial assessment they need in order to figure out the best solution for their situation.

For elders, we comb through accounts to find every asset and benefit at their disposal, and create the financial plans that give them and their adult children peace of mind. For young families, we assess their financial situation to help you make the right estate plans for their needs.
Our Value
Achieve financial security
Reach your life goals
Find out if you're on track
Tell us about your short and long-term goals, and we will work with you to figure out how to make it happen--whether that's retiring in the next five years or getting your children's college accounts fully funded. We will let you know if you're on track, and if not, what needs to happen to get you there.
Personalized financial guidance
When you join the Barberis Wealth Management family, you will experience a level of service and personal attention that we believe is difficult to find anywhere else. In our face-to-face meetings, we take the time to get to know you, your family, and your lives on a personal level. We pride ourselves in understanding what is most important to you. No two individuals or families are identical. Your situation is unique, and our approach is heavily guided by and customized for your personal circumstances
Minimize your risk and position yourself against a downturn
We aim to protect you from the risks you know about, as well as the risks you don't know about. In our thorough planning process, we leave no stone unturned. Our investment strategies are geared to reduce your downside, even in a market downturn
Free up your time to focus on what you love
We spend our time designing a plan to help you grow and protect your assets, so that you can focus on your passions and the people you love. We reach out proactively to always keep you in the loop. Have confidence with a team of professionals on call.
A lifelong financial partner that grows with you
As your life changes, your plan changes with you. You found your dream home. You got promoted. You had your first grandchild. As your priorities change, so do your financial needs. We adjust our plans accordingly, and we have expertise across all life stages. Our goal is to build relationships that last for generations. We are always by your side, on your side
Investing involves risk and you may incur a profit or loss regardless of strategy selected.
Resources
Welcome to our research center! We've put together a library of information on important financial topics that we believe you'll find helpful.
Market Insight
Weekly investment strategies and more...
Barberis Wealth Management
Steward Partners Global Advisory
7550 Wisconsin Ave., Suite 420
Bethesda, MD 20814